Written by JOE SCHILL and published on https://www.mygreenimpressions.com/
Creating an outdoor lighting design for your house and yard might not be at the top of your home improvement "to do" list but there are practical and aesthetic reasons for doing it, from increasing the security and safety of your property to providing additional curb appeal at night.
There are many benefits to having landscape lighting, but there are a few things you must consider before making a purchase. It's important to have the correct type of lighting for any situation. The first benefit of landscape lighting is the beautiful effect it has on your home. This lighting can help to create an appealing glow around the house, yard, trees, and other fixtures; it also stops movement and helps prevent theft from your house.
How to Select Landscape Lighting That's Right for You
With proper planning, you can enjoy your landscaping all throughout the day and year, including evenings and those darker days of winter. Knowing how to select landscape lighting, or alter the lighting you already have outdoors, is key to achieving this.
Most people spend time in their backyards during the daytime, whether sipping coffee with a good book in the early morning or firing up the grill for an afternoon barbecue. Yet the waning hours of sunlight and even the darkness of nightfall bring about magic of their own. With the right landscape lighting, you can enjoy your Northeast Ohio backyard just as much after the sun sets.
Landscape Lighting Design that Illuminates Features
A self-proclaimed "warrior for light," Thomas Kinkade's paintings strategically illuminate elements of his landscape paintings, such as lighthouses and cottage windows, creating a warm glow in the darkness. You can think about your own landscape in the same manner.
Rather than flooding your landscape with centrally located loud, bright lights, add smaller lights throughout the area to showcase its artistic elements. Water lights, for instance, can highlight a garden fountain or a koi pond, while accent lights are perfect for highlighting unique architectural features, such as a patio pergola or a walkway arbor.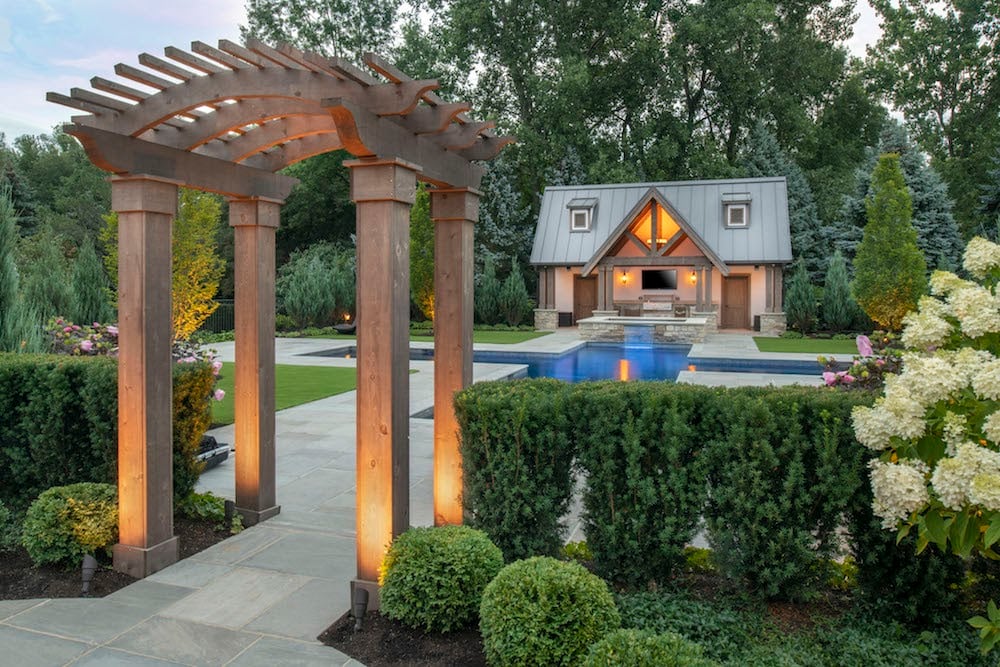 Start thinking about the types of landscape lighting you find most appealing and the elements you want to use as your focal points.
Landscape Lighting Design That Provides Safety
While naturally adding beauty to any landscape, the right landscape lightingcan serve a more practical purpose, too. Path lights and step lights are great examples. Not only do these styles of landscape lights add an interesting visual dynamic to your Northeast Ohio backyard at night, but they also make the space safer for residents and guests alike as they navigate through it.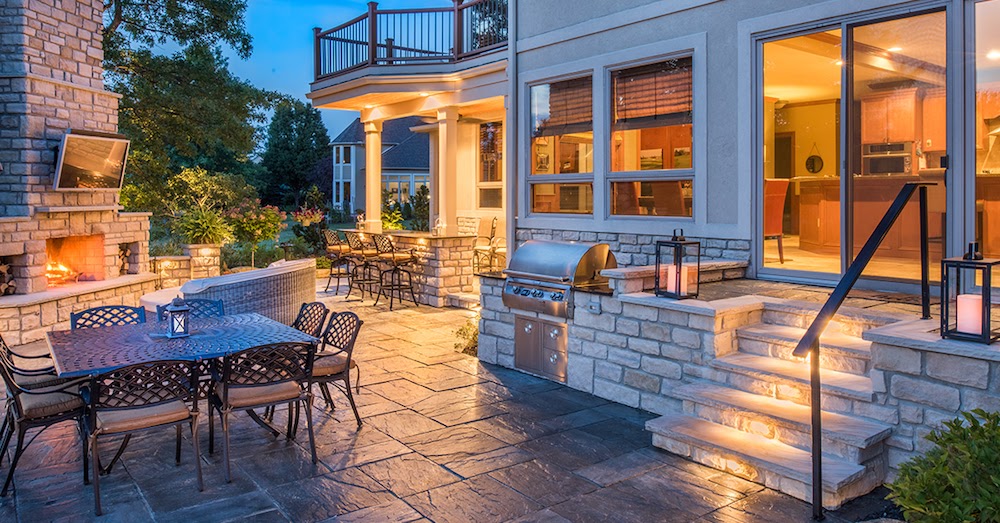 Source:
Take inventory of what you and your guests need to see to enjoy your outdoor space safely. That way, you can make note of any so-called "dark spots" that could lead to trips and falls.
It's also important to think about long-term maintenance. Be honest with yourself about the time and energy you want to spend on the upkeep of your landscape lighting — a conversation that often ends with the goal of a low-maintenance option. (After all, schedules are hectic and repair costs can add up.) LED lights of any style are a great choice for people who want to save time.
From the Design to the Installation
With so many choices for landscape lighting fixtures, you can easily feel blinded by the light (pun intended). To recap, here's a helpful starting point:
Take inventory of the lighting system you already have, if applicable
Make a list of the types of lighting you like and those you don't like
Evaluate how much time you're willing to spend on lighting maintenance
Decide how you want to use your outdoor space in the evening and at night
Select the outdoor areas you want to light for aesthetic versus practical purposes
Once you have a good idea of your wants and needs, you can connect with the team at Green Impressions, and we'll help you bring your vision to life, from the landscape lighting itself to the other elements it will highlight in your redesigned landscape.
Original post here https://www.mygreenimpressions.com/blog/select-landscape-lighting-right-you/.