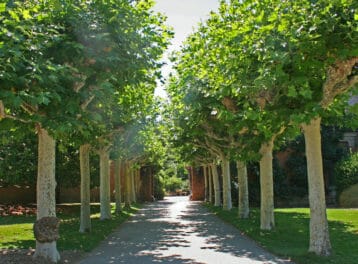 With green leaves, dark shades and attractive leaves, trees continue to offer wonderful surroundings. Australia has so many native trees that any nature loving person should know off. That also means homeowners and landscape designers can greatly benefit from the knowledge of these tree species. Most of the trees in Melbourne cbd are not just attractive, but also are a part of the whole landscape. Here we will be looking at the 10 most recognizable native trees in Melbourne that can add value to your garden.
Eucalyptus
As is with the rest of Australia, Melbourne features a good number of eucalyptus trees. These trees are closely associated with Australia and so Melbourne having been one of the species' origin to most parts of the world. They grow very fast and can be found in different parts of the city.
Grevillea
You can easily locate grevillea trees in Melbourne for their bright flowers. They exist in numerous species, but add value to the city's overall beauty. You will find numerous gardens having them in the city.
Banksia
This species was brought to Australia back in the 1700 by the British. It then spread to all
parts of the country with Melbourne being a perfect place. Their spiky-corn-like flowers are easier to locate in parts of the city.
Paperback
Not very common among the city of Melbourne trees, but can be seen growing where eucalyptus trees are. It basically has a white-paper-like bark that runs all over the trunk giving it a recognizable look from fur.
Illawarra flame tree
The flame tree, as referred to by many Australians, can be found in nearly all parts of the country especially in the Canberra region. Many people like and thus will be seen in a number of gardens in Melbourne. Their characteristic red flowers give it an attractive look.
Willow Bottlebrush
As the name suggest, this tree has white flowers spread like a bottle brush. It is a true native tree here and can be found in a number of garden in the city of Melbourne.
Moreton Bay Fig
A larger native from the Moreton bay region, this tree is famous for its large leaves and can
grow as high as 60 metres. They are rainforest thus can grow well in this part and are not partial to frost.
The Lilly Pilly
This could make a good smaller option for anyone who wants to have a low attractive garden. They are mostly found on the Eastern parts of the country. They grow to 20 metres and can be easily maintained for greener environment.
Australian Beech
A native tree in this city, it grows perfectly in rain forest evident with the numerous species found in the Melbourne Forest. They can be easily identified for their moss covering that runs all over their trunks.
The Golden Wattle
Termed as the floral emblem of Australia, the golden wattle grows yellow attractive flowers. It is a perfect inclusion for your garden as it only grows to 2 or 3 meters at most. There are lots of other native trees species in Melbourne that will be worth your garden consideration. We just gave you 10 that to kick start your search process.
The Melbourne city council tree retention and removal policy can be found here.